Build people who build business
Management, development and accountability at every level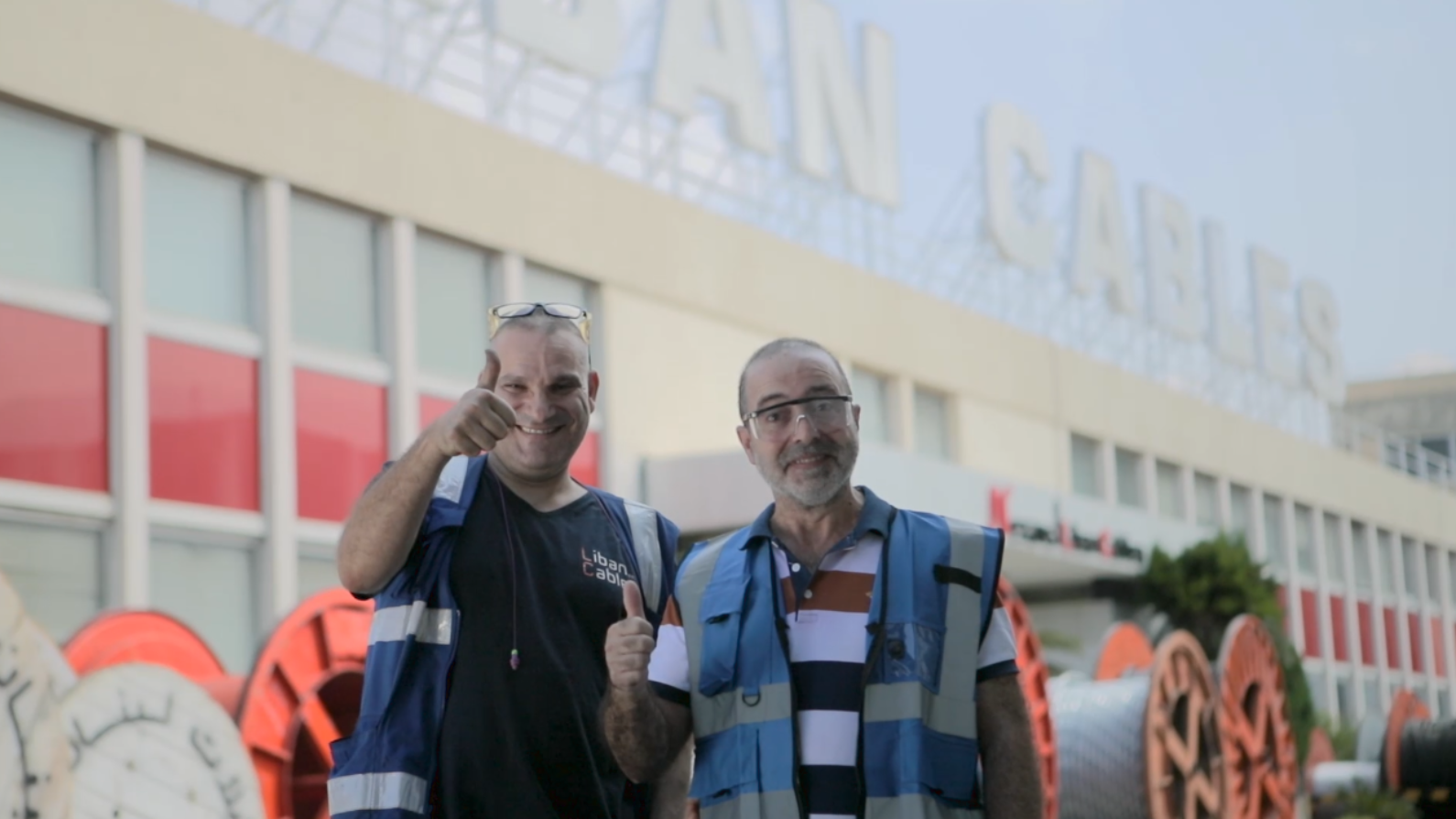 To achieve operational excellence and develop products and services to stand out in globalizing markets, the Group upholds its policy to attract, retain and develop talent. Nexans has set up a number of initiatives to welcome its new employees and works continuously to provide an environment and development opportunities that will allow its employees to grow professionally and enhance their skills.

The Group has designed and continues to expand a range of training programs (professional, technical, managerial, personal development) to support its employees and foster individual motivation and drive. Migrating its training programs to digital format remains a constant priority to guarantee equal access for all employees.
In addition, new development experiences are persistently pursued, such as special projects in multi-cultural groups, opportunities to temporarily trade job positions, or mobility to new job functions and/or geographic locations. The Group is focusing on developing this mobility to guide its employees towards greater agility and open-mindedness.
Attracting and developing talent
The Group aims to develop its internal resources over the long term and gain the new competencies needed to attain its strategic plans.
Through a wide range of initiatives, the Group welcomes new employees and works continuously to provide the kind of environment and development opportunities that enable employees to grow professionally and enhance their skills, such as:
Developing managerial talent
Several years ago, the Group implemented a talent review process (SPID) applicable to all levels of the organization. This process is used to identify employees with the capacity and drive to advance through different levels of the organization or gain specific expertise, and to prepare them to realize their full potential. At this time the Group also introduced a talent management module into its HR software suite (My Click Talent) to aid Human Resources and managers in supporting employees' professional development. For example, a structured succession planning process for key Group positions involves managers in the career development of their employees while raising their awareness to long-term skills planning, or gender and cultural (nationality) diversity of their teams.
To support its goals (80% of top managers were promoted internally), the Group has led an intensive leadership program since 2009, Leading in a Global Nexans. Two versions of the program were developed to:
Welcome the youngest future managers (LGN 2.0);
Include experience outside Nexans borders (learning expeditions);
Work on a project basis to enable managers to co-create initiatives that can be duplicated within the Group (Employer Brand, Manage Me Up, etc.);
Boost the diversity (in terms of gender, nationality, background) of future managers.
Developing skills and careers
The diversity of professional backgrounds is also a key factor in managing employees at the Group. To improve this form of diversity, managers and their team members share various tools, including individual development plans (IDP), annual performance and career appraisals and systematic publication of vacant positions. The Group's target is for 100% of managers to have an individual development plan by 2022 (77% in 2019).
Extensive resources are available for employees to guide them in creating these plans. Employees are responsible for writing their own development objectives and reviewing, with their line manager and Human Resources representative, the most appropriate solutions for workplace learning, mentoring, coaching and classroom or virtual training. The Group places special emphasis on
People management skills to create a solid base of people management fundamentals as an integral part of its continuous improvement policy. Quality people management, efficient routines and performance feedback provide powerful ways of guaranteeing long-term operational excellence.
Technical skills and excellence: every major Group function is responsible for keeping its employees' professional expertise up to date. In addition to local initiatives, there are Group-wide programs coordinated by academies (group of experts in charge of defining the basic training, experience and skills needed to fully understand a given field). Each function is also dedicated to developing a digital approach to implement its standards effectively
International mobility: active in 34 countries, Nexans promotes international mobility for the professional development of its managers. This policy also provides a means of retaining talent, transferring expertise, relaying the Group's corporate values throughout the world, and bringing our international customers Group representatives with a global perspective. At end-2019, 68 employees were on international mobility assignments (lasting more than one year). They are all covered by four formal policies which ensure equal treatment for all those involved in the international mobility program, along with social and tax protection adapted to their individual situation.
30 h
TRAINING PER EMPLOYEE TRAINED
68%
of employees followed one training course
Training and compensation
Training is a key issue for Nexans and its employees, and is an important factor, in addition to those mentioned above, in its approach to skills development. The Group's continuous improvement policy reinforces this choice to provide employees with the means to adapt to their business, expand and develop their knowledge, reward their curiosity, and enhance their employability.
Various local and global training programs are led simultaneously to account for the diversity of the Group's sites. For global programs, in addition to supporting functions and academies, Nexans University also provides support to its people during business transformation programs, promotes knowledge management and helps disseminate best practices.

Nexans University supports operational staff in designing training programs in all areas and for all levels, including skillsbased training for operators in the Group's core businesses (extrusion, metallurgy, etc.), as well as training in technical, support services and managerial domains.
Special expertise is provided for course design techniques, in-house train-the-trainer programs, selection of service providers, and digital technology applied to knowledge transfer.
Compensation and benefits
The main underlying goals of the Group's compensation policy are to strengthen employees' commitment, reward skills acquisition and encourage individual and collective performance.
Compensation policy
The Group's compensation policy is driven by the principles of competitiveness on local markets, fairness within the organization and differentiating compensation based on performance to attract, motivate and help employees grow. It aims to ensure that the Group's entities offer fair and competitive compensation packages by providing for regular and systematic use of compensation surveys and for salary increase budgets to be set in line with local market trends in each country concerned.
This policy is adapted in every country where Nexans operates, in line with local legislation (collective bargaining, application of industry-wide collective agreements on compensation, etc.).
Employee benefits
Employee benefits are an essential component of the Group's compensation system and reflect the different needs of its employees.
As employee benefit plans can vary significantly from one country to the next due to different levels of employee benefits and tax and legal regulations, Nexans tailors its employee benefits programs to each country. All compensation and employee benefit policies comply with local regulations and agreements. They include employee savings plans, in particular the International Group Savings Plan introduced in 2001 and available in all countries. In France, employees also have access to a Group Savings Plan and employer contributions from Nexans France paid on top of the amounts they invest. The collective retirement savings plan (PERCO), created in France in 2011, enables employees to save for retirement with the support of the Company, primarily in the form of employer contributions.
Employee share ownership
Nexans firmly believes that employee share ownership provides a powerful means of strengthening a company's financial and human capital, turning employee shareholders into long-term partners. Since 2002, Nexans has offered employees the opportunity to buy stock in the Company every two years. This employee share ownership plan reflects not only the Group's policy of incentivizing employees but also rewarding them for contributing to its growth every day. At December 31, 2019, Group employees hold 4.48% of the share capital.
Our websites
Select your country to find our products and solutions