Striving to conserve resources
Our environmental and risk management policy aims to establish a sustainable approach to manufacturing to make processes more resource-efficient.
Saving energy is a major focal point for the Group. Energy management is integrated into the environmental management system. The Group's strategy for reducing its energy consumption is made up of two action areas: enhancing energy efficiency at production sites and optimizing the transportation of products.
In this respect, some key elements
All our German sites are ISO 50001-certified
Over 26% of environmental investments in 2017 focused on making equipment and production lines more energy efficient e.g. replacing air compressors
Several of our factories have replaced traditional lightings with LED lighting
Various sites now use renewable energy sources

Cortaillod (Switzerland): solar panels
Suzhou (China): solar heating system
Buizingen (Belgium): two 2 MW wind turbines with €200,000 annual savings
Lebanon: solar panels expected to cover 10% of electricity consumption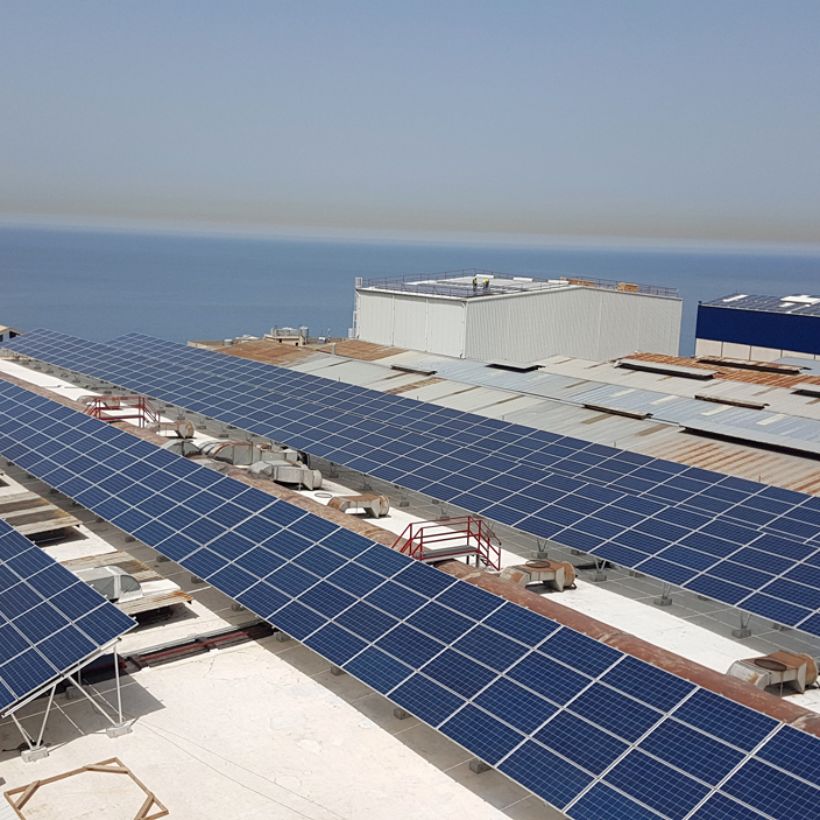 Buizingen powered by the wind
The Buizingen plant in Belgium is proud to be the very first Nexans plant powered by the wind: two 2 MW wind turbines with €200,000 annual savings
Waste management
The management of waste from manufacturing processes, an issue central to the shift towards a circular economy model, is one of the 12 CSR ambitions. The Group has two main objectives:
1. Reducing waste: production waste is monitored monthly by each individual site and consolidated by the Group Industrial Management Department. In 2017, the proportion of production waste per tonne of cable produced was 3.9% (5.6% in 2016);
2. Increasing our waste recycling rate, through sorting, recovery, treatment and recycling:
Sorting and recovery - All sites have put in place a waste sorting program at source (for wood, cardboard, metals, etc.) and wherever possible production waste is re-used directly on site as a secondary raw material. Hazardous waste (which requires specific processing) is identified, sorted and then processed by specially authorized service providers in accordance with the applicable local rules and regulations.
Processing and recycling - The Group recycles a portion of its manufacturing waste, notably through RecyCâbles, a company in which it owns a 36% interest. In 2017, it recycled 14,720 tonnes of cable waste (13,355 in 2016). In late 2017, the Group launched Nexans Recycling Services, which enables its customers and partners to recover and dispose of their waste copper and aluminum cables.
In the fight against food waste, Nexans has taken strong action to monitor its catering service providers in the main countries where it operates. This policy consists in measuring the performance of current suppliers through environmental and HR performance indicators and in using evaluation criteria to rate supplier proposals in the bidding process for catering services. Of all the indicators measured, Nexans focuses on the reduction of resources used, waste reduction and management and food waste monitoring
75%
recycling rate for water for 60 sites
Water consumption
The cable manufacturing process implies the use of water for cooling operations. In order to limit this water consumption, the Group has invested in closed-loop cooling systems. To date, out of the 68 sites that use water for cooling, 60 have a recycling rate of over 75%
22,000
tons of copper were recycled
Raw materials
Raw materials like copper are increasingly recycled. In 2017, around 22,000 tonnes of copper waste were reused in our continuous casting operations in Montreal, Canada and Lens, France. Initiatives such as opting for cable drum supplies from sustainably-managed forests reduce the impact of packaging.
Our websites
Select your country to find our products and solutions